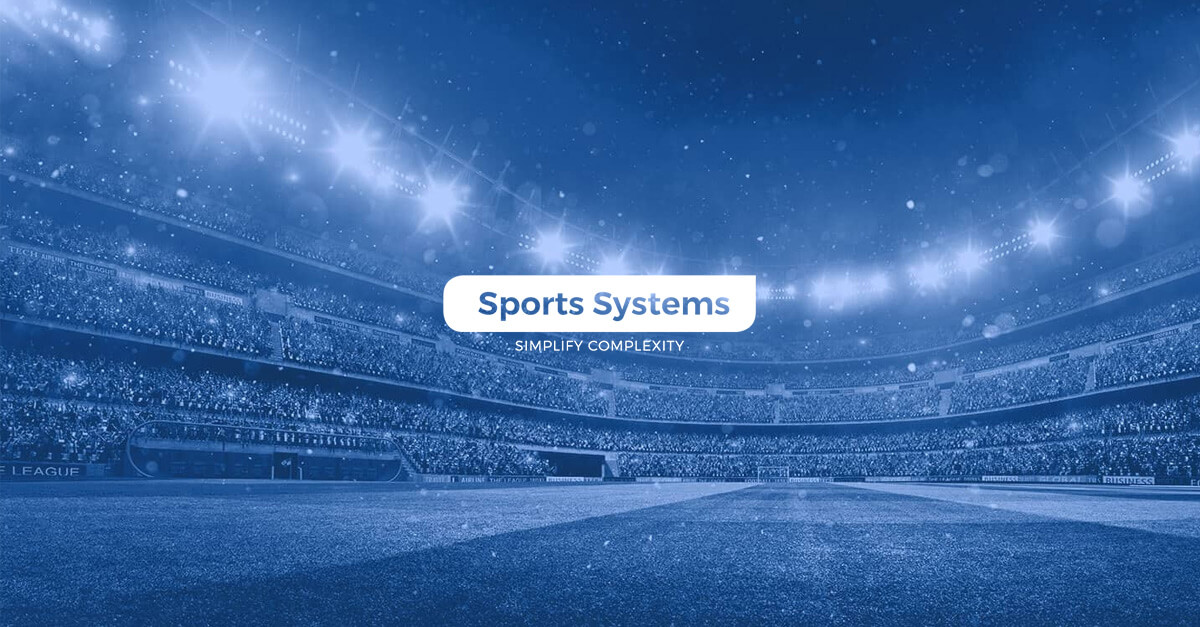 Bill Squires has managed Yankee Stadium, Giants Stadium (twice), was the opening general manager for ESPN Wide World of Sports (now hosting the NBA and MLS), and the Stadium Manager for the first season of FirstEnergy Stadium (home of the Cleveland Browns) in 1999. He is a past President of the Stadium Managers Association. He has been teaching the Sports Facilities and Event Management course in the School of Professional Studies (graduate program) at Columbia University since 2007. Bill owns a consulting firm with the New York Football Giants among his clients. He is one of a few non-league members of the Department of Homeland Security's Sports Leagues Subsector Council and he sits on several boards that support the sports and entertainment facilities industry.
Recently, Bill had a near-fatal case of COVID-19. He discusses this and his extensive work experience in the sports and entertainment facilities and event management industry.
Starting right into it, how are you doing now?
I am doing very well.  On Tuesday, July 28th, I was removed from the last medication that I was taking as a result of COVID-19.  I am walking 4 miles a day and participating in outpatient physical therapy at the Kessler Institute for Rehabilitation in West Orange, N.J. three days a week as well as exercising every day at home.  I still have a feeding tube since I am not able to swallow liquids properly.  My doctors and therapists are very impressed with my progress, and I am motivated to work as hard as possible to make a full recovery.
What was the first sign of the infection, and how quickly did it take over your body?
On Sunday, March 16th, my wife noticed that I was coughing a lot.  She told me that I needed to go into quarantine, which I did.  I began to develop a fever that I could not shake, and I lost my appetite.  On Thursday, March 26th, my wife told me that I needed to go to the hospital.  I was admitted to the hospital, and that was the last day that I remember until early May.  I was placed on a ventilator on Sunday, March 29th.
Do you have any memory of the 32 days on the ventilator, what do you know now about what was going on to you medically, and how was your family able to support you?
I do not remember being on the ventilator, but I did see screenshots when I was alert that was taken by my daughter when my family was able to FaceTime with me when I was unconscious.  I did not know what was going on medically until early May when I was taken off the ventilator, and the sedation wore off.  I think the first time I was alert enough to understand what I just went through was on May 8th.
My family was terrific throughout my ordeal.  They remained positive and never gave up hope.  I cannot begin to fathom how they were able to deal with my illness and being unconscious and on a ventilator for so long.  Each day they were wondering if I would live another day.  They are tough, and they are my heroes!
When I was placed on the ventilator, my wife started contacting everyone she could to let them know I was very ill.  These people then contacted other friends and colleagues.  I am still amazed at how many people she was able to notify.  There is no doubt in my mind that the support and prayers I received from so many people allowed me to survive my battle with COVID-19.
When you came off the ventilator, what happened next?
After the ventilator was removed, I remained in St Barnabas Hospital for observation.  On May 12th, I was transported to the Kessler Institute for Rehabilitation for rehab (relearning how to walk and swallow properly).  I arrived home on Friday, June 5th, which is one of the greatest days of my life.
In the past two weeks, a relatively small set of professional athletes have not adhered to the health and safety protocols of their respective leagues. What message would you like to deliver to them?
I believe it is everyone's responsibility to wear masks, practice social distancing, and wash their hands or use a sanitizer as often as possible. It is not only about the individual, but they need to be concerned with possibly passing the virus onto family members, friends, and others. This is no time to be selfish and ignore the dangers that COVID-19 presents.
The New York area has started or is preparing for the Yankees, Mets, Giants, and Jets, and in the next six weeks, the U.S. Opens for both golf and tennis, all without fans for the foreseeable future – what do you personally miss most?
In my professional opinion, the fans are essential to the gameday experience.  I enjoy watching the fans cheer and encourage their team on to victory and then watching them depart the venue happy and with smiles on their faces.
As a graduate of the United States Naval Academy, I look forward to attending the Army/Navy football game every year. I have attended the last 21 games. I am hopeful, and I do expect that the Army/Navy game will be played in 2020.
What are the facilities you are closest to doing right or wrong against COVID?
I have been communicating with my friends who manage sports and entertainment venues across the country about opening their respective venues for events. They have been diligently preparing for this eventuality with their leadership teams. I know that they are considering all options, i.e., no fans, a limited number of fans, etc. The issues they are facing are unprecedented, and their job is to plan and prepare for all possibilities. They do not operate in a silo, and they share ideas and information with their peers and leagues. I am confident in their abilities and planning process.

What has to happen to make you personally comfortable to attend an NFL or MLB game in the stands?
Once the venues are open to fans, I would be comfortable attending events.  As stated previously, I know that the venue managers and their staffs will have taken the necessary steps to make the venue safe for fans.  I would strictly observe the policies and procedures, i.e., temperature check before departing for the event, social distancing, wearing a mask throughout the event, using the hand sanitizers that will be available in the venue, etc.
Finally, please share a favorite personal sports event story:
I have so many terrific memories of my 33 years in the sports and entertainment facilities management industry such as:
The New York Football Giants winning Super Bowl XXV in Tampa in 1991.  That was my first year managing Giants Stadium, and I attended the game.
Giants Stadium hosting the Army/Navy game in 1993.  I am a graduate of the Naval Academy, and even though Navy lost, it was an honor and privilege to be involved with the game.
Before the Old Timers Game at Yankee Stadium in 1987, I was sitting in the dugout when Joe DiMaggio sat next to me, and then Mickey Mantle (my childhood hero) sat next to Mr. DiMaggio.  A picture was taken, which I cherish to this day.
I have so many other memories that I could share with you, but I think my first day working for the New York Yankees may be my proudest moment.